All of TCM's DJ's come with 15 + years experience working in nightlife & private events.  Find your perfect wedding DJ, corporate event DJ or private event DJ.  Our DJs' nightclub experience carries through to weddings, corporate and private events.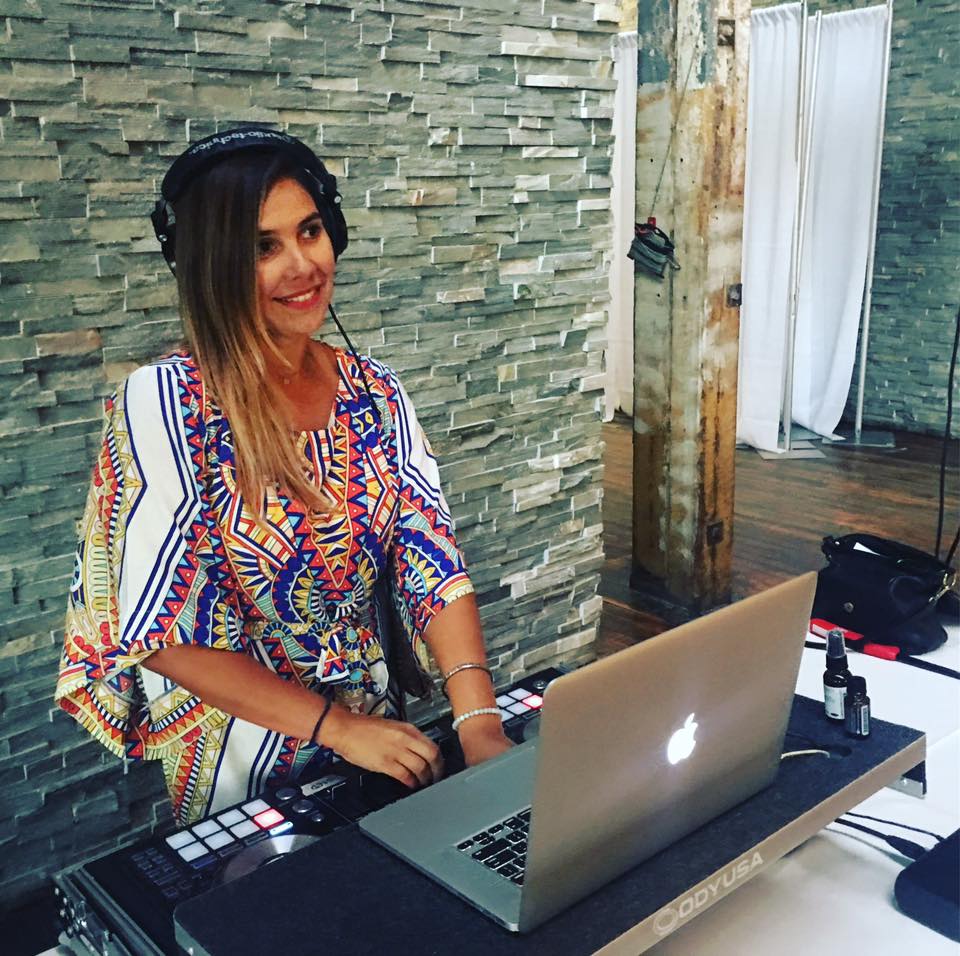 Nicole Otero brings 18 years of DJ experience to every event she plays.  With a level of professionalism and creativity that can't be denied. Nicole's love for music shines through with every DJ set she performs.  Studying classical piano since the age of six, attending La Guardia High School (Music & Arts & Performing Arts) for singing, graduating NYU with a BFA in Music Technology and finally completing her Masters in Fine Arts for Music Education all help influence her style of DJing today. Along with Nicole's innate musicality, her ability to read a crowd is what really makes her stand out as a DJ.
​Nicole's roots as a DJ come from playing deep house at underground night clubs throughout NYC, Miami, Europe & Asia.  During these years she began DJing weddings and various private events.
Venues include APT, Cielo, The Gansevoort Hotel, The Standard, and The W Hotel, just to name a few. She specializes in dance music from the 80s & 90s, Top 40, Hip-Hop and Latin, as well as the classics from each decade.
​Nicole is bilingual, fluent in English and Spanish.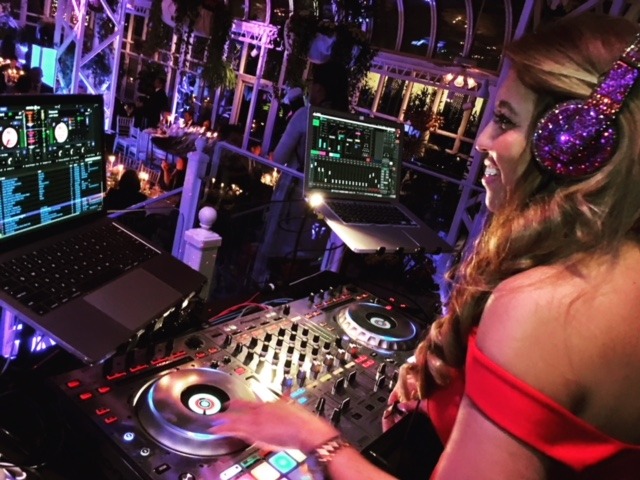 Jennifer Tabije is no stranger to the NYC music scene.  She hit all the hot spots for nearly 2 decades as a young teen in the early 90's. She was heavily inspired by the golden era of hip hop, R&B, freestyle, dance and house music. With music naturally in her bloodline, she was also heavily influenced by her father and brother. They were both musicians who played and managed bands in the 90's. Band rehearsals were held at her parent's basement every week when when she was growing up.
Jennifer's background in Hip Hop & Latin dance fitness has also ignited her love for the craft. "To be a good DJ, is not just about playing good music; it's about appealing to the crowd and personally connecting with them. Connecting through the music so that they stayed glued to the dance floor. As a dancer, I fully understand what gets people excited, moving and grooving! Whether it's a birthday party, a wedding or a corporate event, I pay close attention to my audience and watch how they react to every song I play. I'm essentially controlling people's emotions through the music so it's very important to me to ensure that everyone is having a fun experience" says this Queens native.
Jennifer's resume include various NYC hot spots in LES, Bushwick and Willliamsburg area.  Some venues are Pianos, The Mockingbird, El Cortez, Capehouse, Velvet Lounge, Star Bar, The Twenty, Baby's Allright.  Jennifer has as also played private events for corporate businesses in the NYC and NJ area.  Some of those venues include Grand Hyatt, Hyatt Regency, Yale Club, Ernst & Young, Feed NY, Cynopsis Media and Partnership For Drug Free Kids All Star Tasting Fundraiser.
Jennifer's music arsenal includes genres ranging from Top 40, Dance, Hip Hop, R&B, Soul, Latin, Disco, Rock, House and Pop spanning from the 60's to present day.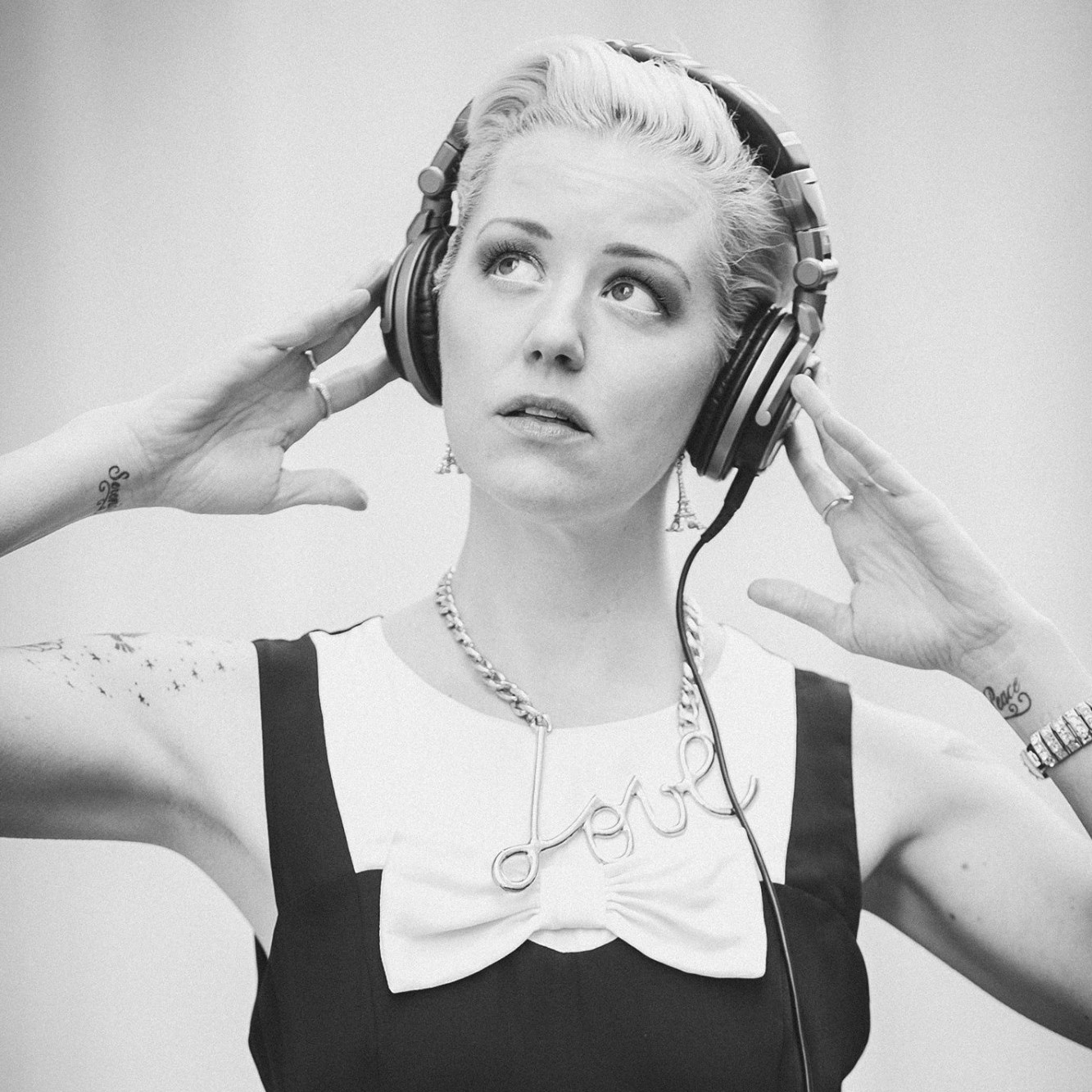 As both a DJ and an event producer, DJ June has spent the past 12 years perfecting the art of great events.  She's hosted popular weekly parties featuring artist like Diplo, Chromeo, The Rapture, A-trak and more.  June has performed everywhere from Winter Music Conference, The Rex Club in Paris and The Bowie Ball.  Her client list includes Henri Bendel, Glamour magazine, American Express, The New Yorker, H&M, American Eagle, Bloomingdales, Sephora, Victoria Secret and many other A-list brands. Whether she's Djing intimate weddings or spinning clubs from coast to coast, June utilizes her upbeat, unique, and contagious sound to keep the dance floor moving.
DJ June approaches a wedding like a big party: "I love getting everyone on the dance floor, from the hippest wedding guest to the grandmother of the bride.  I know the night is a success when no one is sitting down!"
With a music library spanning many genres and decades, DJ June can captivate any crowd or delight any musical taste.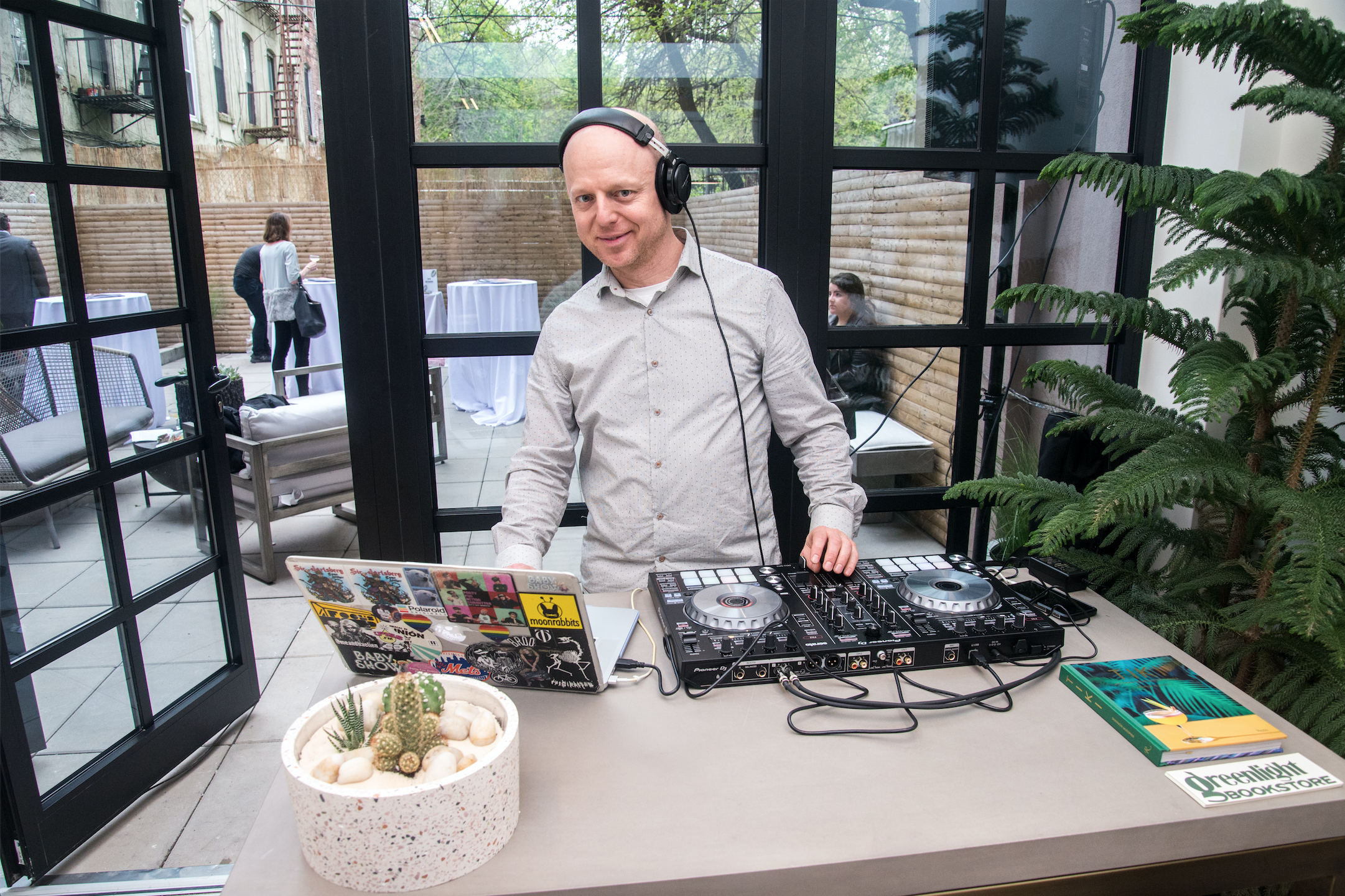 DJ Jarlsberg has been a working DJ for over 15 years. He has done
numerous weddings with great success, and takes pride in being able to
creatively read a crowd while not pushing his own agenda.  He is a
versatile DJ and professional musician that likes to take people on
different types of journeys through music. He has great instincts on
what direction to go and pays close attention to his audience.
As a New York Native, he has frequented numerous bars and clubs in New
York City, and for the past twelve years has become one of the resident
DJ's at the iconic club Pianos, located in the Lower East
Side. Whether its Latin sets, Reggae, Rock, Afro Beat, Old/New School Hip-
Hop, R&B, House, Oldies or EDM, Jeremy knows how to keep the party moving.
Venues include: STK, The Press Lounge, Stanton Social, The Box, Flatiron Hotel,
Union Pool,  Max Fish, Von, Royal Palms, Lazy Point, Feinsteins/54 Below and many others.
He has spun at many private parties and corporate events ranging from
a Sweet Sixteen to a private event for Chef Morimoto of Food Network.
He has experience with A List clientele such as wrap party for
upcoming movie "The Upside" (starring Kevin Hart, Bryan Cranston,
Nicole Kidman) to a private Karaoke party for the HBO show "2 Dope
Queens". Other clients include Espirit, Bacardi, NYU, Compass Real
Estate, Toto Appliances, and others. He has also DJ'ed live for hip hop artist Aesop Rock.
Jeremy Gibson (DJ Jarlsberg) grew up surrounded by the arts. His
father is part of the Philip Glass Ensemble,  and his late mother was a
successful dancer.  He attended Fiorello H. Laguardia High School Of
Music & Art and Performing Arts as a Music major and graduated
Hampshire College with a BA in Music & Film.  He was signed to major
music label, and continues to make his own music, while traveling
around the world.